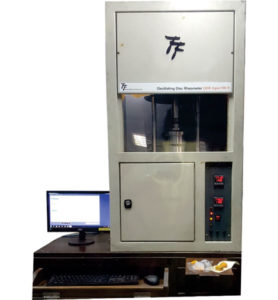 At Triveni Rubber, we completely equipped to manufacture high quality moulded Rubber parts and Rubber compounds as per Industry specifications and internationally recognised standards.
We are Manufacturers and Developers Of Specialized Rubber Components Like Fabric reinforced and Non-fabric reinforced Rubber Diaphragms, O-rings, Seals, Rubber to Metal Bonded parts and other Custom built performance parts as required by The Automobile and Oil & Gas Industry.
We specialize in Developing and Manufacturing any kind of rubber component or specialized rubber compounds in all kinds of specialty rubbers like Nitrile, Epichlorohydrin, Neoprene, EPDM, Polyacrylic, HNBR, Hypalon, Viton, Silicone, PVC/NBR Blends, FluoroSilicone, Fluorocarbons etc. on a turnkey basis. This excellence can only be attributed to the excellence achieved in "TECHNOLOGICAL APPLICATION"
Our technical team comprises of, Rubber Technologists trained from RAPRA, UK and IIT, Kharagpur
We are leading tier-II supplier to Automobile and Auto-gas sector OEMs for critical and high precision performance rubber parts.
Over the last 3 decades Triveni Rubber has gained a lot of experience in catering to a wide spectrum of Industries, like the Oil & Gas Industry, the Plate Heat Exchanger Industry and Pneumatic Industry.
1984

Triveni Rubber Developed India's 1st OZONE Resistant NBR Rubber Compound for the LPG Industry as per KOSAN TECKNOVA Denmark Specs

1990

Triveni Rubber was the 1st Indian Rubber Company to be registered with the OITC as a Qualified Rubber Component Vendor.

1995

Collaborated with the LPG Equipment Research Centre to Develop Specs for Rubber Parts for LPG Applications.

1998

Set up the largest in-house Capacity (upto 500 thousand pcs/ month) to manufacture LPG components with an 85% Market Share in the Parallel market Alone.

2005

India's 1st Rubber Company manufacturing LPG Rubber Parts to Achieve the ISO 9001:2000 Certification

2008

India's 1st Rubber Company to Develop a Rubber compound to suit INTERNATIONAL Specs for rubber parts for use in LPG Applications : ISO EN 549

Beginning of EXPORTs, Exporting to 6 countries viz. USA, Denmark, China, Australia, Sudan & China

2010

Achieved its ISO 9001:2008 certification

2014

Setup a Custom Compounding Facility of 11,000 Sq feet.