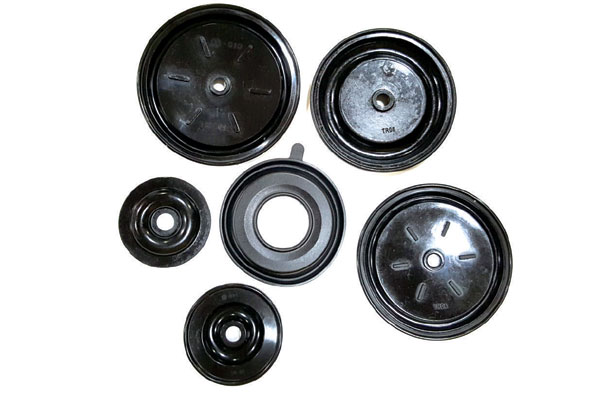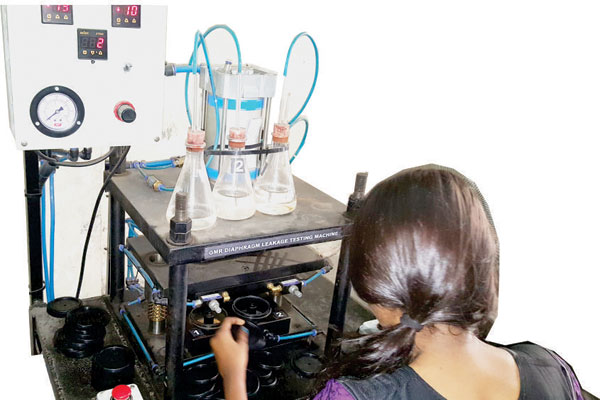 Diaphragms
TRIVENI RUBBER has positioned itself in the Market as the leading supplier of Natural / Propane Gas Regulator Diaphragms. These Diaphragms are precision moulded on Vaccum Press and conform to international specifications. Controlled and documented Processes ensure complete repeatability of any diaphragm that is manufactured.
PLC Based Vaccum Press, Set Processes and established specs, allows us to do volumes in Diaphragms.
The Diaphragms undergo a rigorous quality assurance before it is dispatched to our customers. Specially designed and fabricated (in-house) 'Leakage testers', ensure quality by testing Leak proof Diaphragms which are free from Pinholes or any impurities which could hamper the end use applications. Second stage of inspection is where Diaphragms undergoes 100% visual inspection.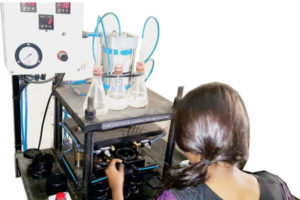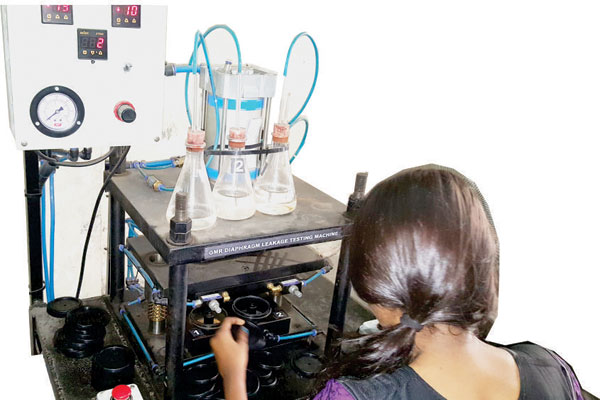 Our customers depend on our supplies for both Quality and Quantity. We also add value to customers process by doing a forward planning and inventory management with them. Our Statistical Process controls ensure defect free manufacturing and on time delivery.
Apart from these basic diaphragms, Triveni rubber also manufactures fabric reinforced diaphragms for the Auto LPG and CNG Industry
Key Benefits :
Available in a variety of Customised Sizes.
Diaphragms can be fabric reinforced to withstand pressures upto 600 psig
The Diaphragms can be Custom fabricated to Suit end user Applications
The diaphragms are available in :

Acrylonitrile Butadiene Rubber (BUNA)- NBR
HNBR- Hydrogenerated NBR
Fluoroelastomer – Viton
Silicone Rubber
Flurosilicone Rubber
EPDM Rubber
EPICHLOROHYDRIN Rubber
Neoprene Rubber